Pro Shop Team News
Tom Muchmore returns to Ashford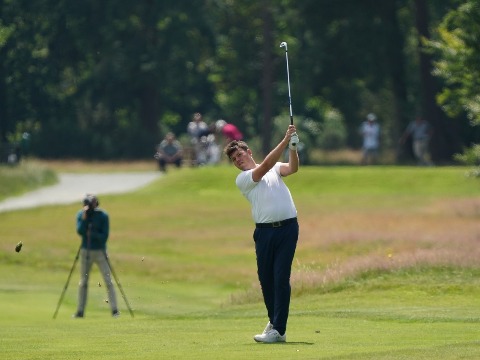 It is with great pleasure that we are to welcome Tom Muchmore to the Pro Shop team. Tom will be joining us from Kingsnorth Golf Club on 1st September as a PGA Coach.

We are excited to be able to expand our coaching setup within Ashford Golf Club and are looking to improve the coaching and practice facilities. With the use of state of the art radar tracking from trackman and video analysis you will be able to enhance your game like the pro's.

The first edition will be a covered bay at the bottom practice area and over the winter months we will be looking to install a full indoor studio at the top practice area. The new additions to the facilities will open up the practice areas and we will be able to change the club booking system to allow 2 players to practice together at the top and 3 down the bottom, you can still use your own balls as coaching balls will be clearly identifiable however if your are booked at the same time as a coaching session, balls will become available from the pro shop and we will relocate them for you once you have finished.

We are going to focus on ladies and junior group coaching sessions and attempt to increase the size of both these sections.

We have a new focus at the club and with the skills now on hand we hope to become the premier facility in the area.

Below is a brief introduction from Tom for those that don't already know him and I hope that you will come into the Pro shop to meet Tom once he has started.