Golf 6's yn Nefyn 23.08.2022
Golf 6's at Nefyn 23rd August 2022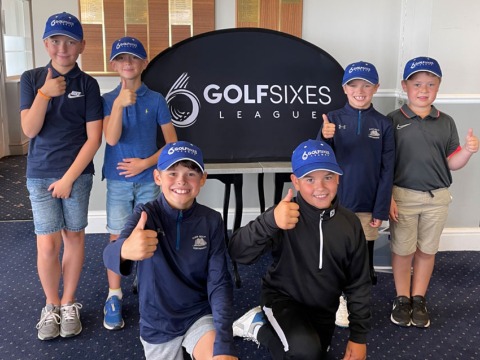 Cafwyd ail gêm yn y Gynghrair Golf 6's yn Nefyn dydd Mawrth ac roedd y tywydd yn ffafriol iawn – dim gwynt nag law!

Unwaith eto fe chwaraeodd yr ieuenctid yn arbennig o dda a da oedd gweld eu sgiliau golf yn datblygu ers derbyn hyfforddiant gan Mark ein Professional. Er mai trydydd oeddem unwaith eto mae ganddom sylfaen gref ar gyfer y dyfodol. 'Roedd yr ieuenctid wedi gwir fwynhau y diwrnod.
Da iawn pawb a diolch am gefnogaeth y gwirfoddolwyr a hefyd y rhieni yn yr adran – wir o help mawr i mi.

Edrychwn ymlaen i groesawu timau Caernarfon a Nefyn I Porthmadog ar y 30ain o Awst.
POB LWC i'r tîm cartref.

----------------------------------------------------------------------------------------------------

Porthmadog 6's played their second match of the Golf 6's league at Nefyn on Tuesday. Thankfully the weather was very favorable – no wind and rain!

Once again, the youngsters played some great golf and it's good to see the golf coaching from Mark the Professional paying off with improved skills. Even though we came third again we have a very solid foundation for the future. The youngsters thoroughly enjoyed the day.
Well done everyone and thank you for the support from volunteers as well as the parents for the section overall – such a great help to me.

We can look forward to welcoming the teams from Caernarfon and Nefyn to Porthmadog on Tuesday 30th August.
GOOD LUCK to the home team.